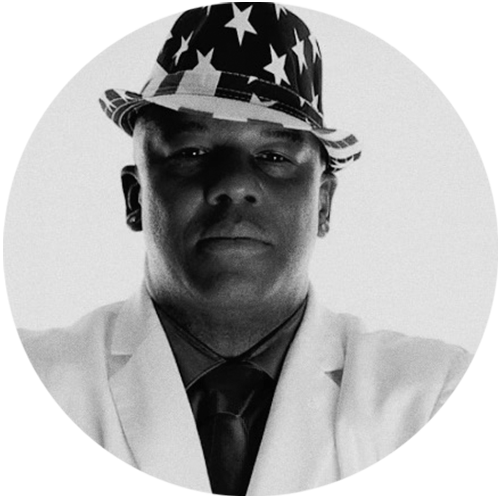 Damon, a Chicago native, burst onto the music scene with his rendition of the Adele song Someone Like You, which he performed daily in the IRT Subway station on 86th Street. Due to the hundreds of thousands of hits on Youtube etc, he was on his way to becoming an unsigned phenomenon.
Surprising to him a large number of people recognized him from his Youtube video and London came calling.  A track he had done vocals on two years prior had been re-mixed and released in November 2013 and within days the track hit #1 in the UK charts bumping Rhianna and Eminem from their spot.
That track was the phenomenal "Look Right Through" by StormQueen / MK. The song stayed in the top 20 chart for over 20 weeks and was dubbed "House Music Anthem" of the year. Spotify streams alone have topped 40 million to date. DJ Spoony said on his Ministry of Sound Radio show that it was the vocal that brought it to life
His first intro into learning an instrument came when he started to play the piano. Later he began singing, songwriting and producing, a path from which he never looked back.  He now plays all percussion instruments, having become famous in the subway as "the man that sings with the drum".
The development of his unique style is the result of a lifetime of musical influence. Growing up in a talented musical family meant that Damon was always surrounded by a variety of music. His mother Sherry Scott is the first female member of the superstar band "EARTH WIND AND FIRE" and exposed him to a wealth of music as a child, all of which influenced his development.
After realizing that making music had become a passion, he began to showcase his talent in various venues, including "Showtime at the Apollo".
He hosted open mic nights at Harlem's own 2110, the Tenth Rail and Theater 60 in Soho making sure that his name and music were being heard by as many people as possible. He was quickly noted for the unique style and his popularity began to grow. He went on to join several groups such as "Special Blend" touring Florida and performing at the Ebony Music Awards.  He also has collaborated with David Levy on his group "Out to Lunch".
He is keen to point out that everything he listens to directs his musical development in some way. However, he would certainly include Sam Cook, Bob Marley, The Police, Ray Charles, John Coltrane and Stevie Wonder as his biggest influences. 
On meeting Andrew Galea aka Sol Brothers at the height of the Storm Queen success, they hit it off straight away and their friendship grew into something special. They worked on various projects with the new release for Flipside Records being written a couple of years ago. However it gained a new lease of life and meaning when we were all hit with the Pandemic last year.
The title of the track 'Turn Around' has such a significant and transient meaning and given all the major events that have happened in the US and then globally last year, this really is a 'Turn Around' track – for new beginnings everywhere.
Damon currently resides in Atlanta, Ga where he is producing new music and actively recruiting new upstart artists.  He has recently released 'Trapped' a new version of the Colonel Abrahams track using his stunning unique vocals.  
New music is in the very near future and Damon will continue to bring his velvet tonal sound and incredible talent to everything he does.