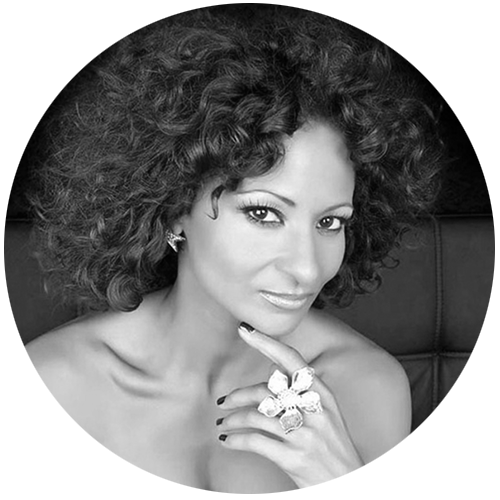 MARCELLA WOODS has long been regarded as one of the MAIN DIVAS of Dance music and the BEST LIVE PERFORMER in her field. Her smash hit records include UK Top 10 hits, "Liberation", "Beautiful" and "Voice of an Angel" all recorded with Matt Darey.
All of these tracks were heavily supported by Judge Jules, Pete Tong and Dave Pearce on Radio 1. Her two monster anthems, "HANDS UP" and "BREAK OF DAWN" (SUITCASE AT THE DOOR) recorded with her producer/DJ brother Michael Woods were also back by Judge Jules, Pete Tong, Sarah Main (Galaxy) and Steve Smart (Kiss) and became monster club anthems.
Marcella has recently collaborated with Michael Woods, Scott Bond, Charlie Walker, Mark Sherry, Ian Van Dahl, Damon Hess, FunkStar Deluxe and Judge Jules, as well as tech house releases wtih Maxine Garman, Wesley Monteiro and Martin Bundsen.
Marcella's Beatport No.1 "COME GET MY LOVIN" with Hugh Gunnell & Paul Gardner (Milk & Sugar) set the clubs alight in 2010 and swiftly followed with releases on Hed Kandi -"SKY HIGH" with Felix Leiter and Milk and Sugar – "TURN IT UP" with Jason Chance.
Marcella continues to write with Michael Woods, Rob Tissera & Neil Harrington (Hoxton Whores) to name a few and has just embarked on two exciting projects for 2017 with StarKillers' – Nick Terranova, the infamous Judge Jules and the exciting 2016 revamp of her biggest hit, "BEAUTIFUL" 2017 – EDM Mix (Michael Woods).
Over the years Marcella has written numerous tracks, which are featured on labels such as Warner bros (Perfecto), Hed Kandi, Ministry & Milk & Sugar. 
Marcella is never happier than when she is live on stage. She gives-off an energy and power that is captivating and delivers a killer vocal performance on top. Her first public appearance was at the tender age of 4. She went on to grow into a seasoned entertainer, touring non-stop for over a decade and performing her anthems to millions of people all over the world for nearly 2 decades. Some of her shows include performances to crowds in excess of 250,000 (Leeds "Love Parade"/ "Gods Kitchen – Global Gathering") and 80,000 plus, in various stadiums & arenas up and down the UK, including London's famous Wembley area. Keep your ears firmly peeled for a string of exciting new releases including, WHERE IS THE LOVE, recorded with producer/DJ Daniel Skyver, on BLACK HOLES trance label, Nocturnal Animals.