GREG TAYLOR
One half of Audiohurtz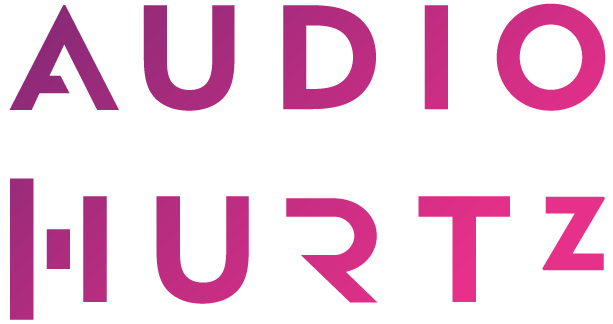 Greg Taylor's music career took off in his late teens after his first track release PURITY was pioneered by BBC Radio One DJ Dave Pearce, who ultimately then included the track as part of his worldwide DJ sets during the summer of 2009.
After the success of PURITY, Greg teamed up with producer Dan Close, producing a collection of innovative TECH-TRANCE & HOUSE TRACKS for their first EP under the name of TAYLOR & CLOSE & was immediately signed to dance music legend Marcel Wood's label MUSICAL MADNESS (High Contrast Recordings).
Many of their tracks such as VANITY FAIR, INTO ONTARIO & PERIWINKLE all gained massive radio airtime with BBC Radio One DJ Judge Jules featuring the tracks for 6 weeks in a row on his Friday night show, alongside legend DJ TIESTO including in several Clublife Podcasts & ABOVE & BEYOND'S Trance Around The World podcast, inclusion on the MUSICAL MADNESS HEROES compilation album (mixed by Jonas Stenberg) & then used by ARTENTO DIVINI to be part of his HIGH CONTRAST PRESENTS ARTENTO DIVINI compilation album. At this stage, Marcel was impressed enough to approach Greg to remix his own track TOMORROW, released on High Contrast Records.
GREG went from strength to strength & the music really began to gather momentum once he remixed the dance classic CAFÉ DEL MAR, to which again, the world-class dance DJ's such as TIESTO, ARMIN VAN BUUREN, SANDER VAN DOORN & GARETH EMERY all supported by including the track in all their DJ sets across the globe with the follow-up single COME WITH US, (Spinnin Records), gained instant recognition on the world stage & picked up by the legendary SANDER VAN DOORN for his opening track at the ULTRA 2011 FESTIVAL in Miami. Greg has also performed additional production for the event 'Lush classical', which required him to produce accurate sample recreations of some of dance music's most loved classic house tracks.
Greg was also trusted to recreate the classic Diana Ross hit 'Chain Reaction' for the pop group Steps for use in their 'Party On The Dancefloor' tour throughout 2018. In 2021 Greg signed to Flipside Records where, under the Audiohurtz banner he released his uplifting remix of Break of Dawn. Following this he brought his production values to the hugely successful Sleep it Off with emerging artist Liila So and finished the year with the Audiohurtz hit Tik Tok. Audiohurtz has a number of releases and remixes scheduled for 2022 so watch this space …
Contact us for more info on using Audiohurtz to remix your track