Available for live shows, festivals and music collaborations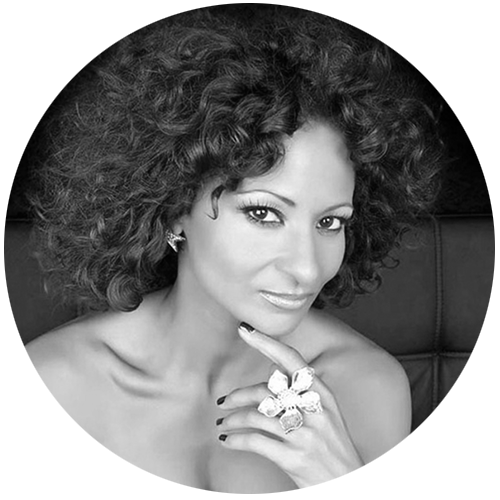 Marcella Woods has long been regarded as one of the MAIN DIVA'S of dance music and the BEST LIVE PERFORMER in her field. Her smash hit records include UK Top 10 hits, "BEAUTIFUL", "LIBERATION" (Fly Like An Angel) & "VOICE OF AN ANGEL" all recorded with Matt Darey and heavily supported by Judge Jules, Pete Tong and Dave Pearce on Radio 1 and along with her two monster anthems, "HANDS UP" & "BREAK OF DAWN" (Suitcase At The Door) recorded with her DJ/Producer brother Michael Woods (OFFAIAH).
Marcella's Beatport Release "COME & GET MY LOVIN' " with Hugh Gunnell & Paul Gardner (Mill & Sugar) stormed straight up to the No.1 position and stayed there for 3 weeks.
Marcella continues to write with Michael Woods, Judge Jules, Paul Oakenfold and trance legends Scott Bond and Mark Sherry, with whom she's had Beatport Top 10 releases and support from Armin Van Buuren on ASOT Radio.
Marcella had yet another fantastic year in 2021 with her anthemic remake of the classic, "BREAK OF DAWN (Suitcase At The Door)" with the legendary Sol Brothers (AKA Andy Galea), best known for the house anthem "TURN ME ON". The track hit number 1 in the Music Week Upfront Dance Chart and had huge airtime on Radio 1, Kiss and Kiss Dance to name a few.
Marcella's Live appearances continue to thrive. She was the main feature during the GATECRASHER CLASSICAL tour and most recently she brought the house down at A Classical Retrospective of House. She continues to perform globally and performed at a host of shows and festivals in 2021.
Marcella continues to write with Michael Woods, Rob Tissera & Neil Harrington (Hoxton Whores) Over the years Marcella has written numerous tracks, which are featured on labels such as Warner bros (Perfecto), Hed Kandi, Ministry & Milk & Sugar. 2022 will see her release even more tracks on Flipside Records so watch this space.
Marcella is never happier than when she is live on stage. She gives-off an energy and power that is captivating and delivers a killer vocal performance on top. Her first public appearance was at the tender age of 4. She went on to grow into a seasoned entertainer, touring non-stop for over a decade and performing her anthems to millions of people all over the world for nearly 2 decades.
Some of her shows include performances to crowds in excess of 250,000 (Leeds "Love Parade"/ "Gods Kitchen – Global Gathering") and 80,000 plus, in various stadiums & arenas up and down the UK, including London's famous Wembley area.
SPOTIFY  |  INSTAGRAM  |  FACEBOOK
For more information on booking Marcella please get in touch